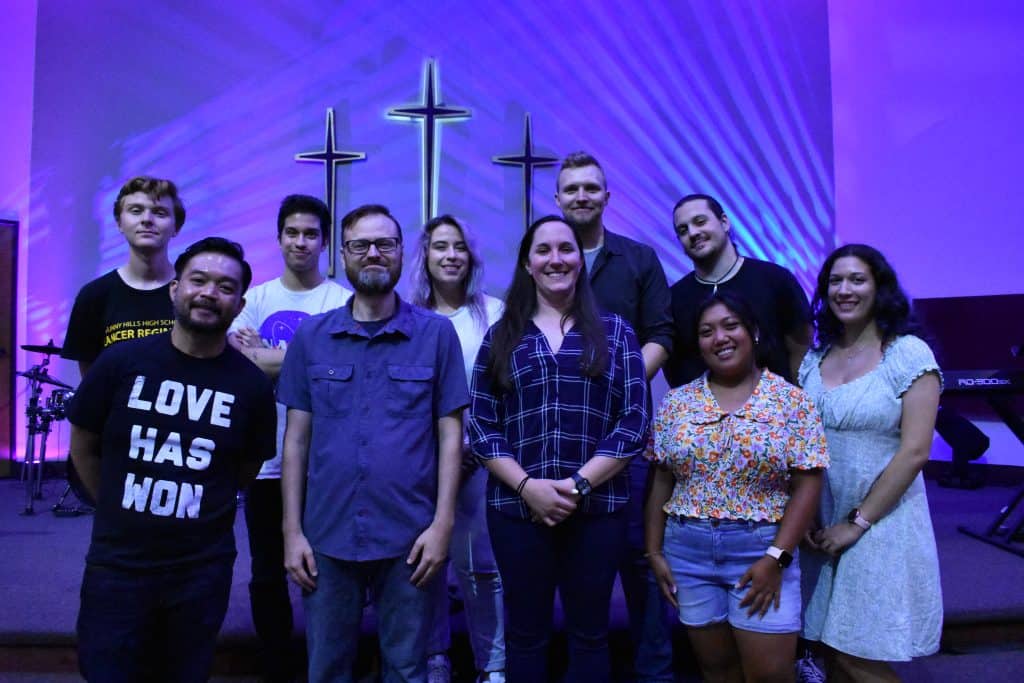 Calvary Community Church of Fullerton is an evangelical Christian fellowship embracing historic Christian teaching. In every teaching we remain centered on Jesus Christ, and we desire to bring the message of the Gospel both to those who are searching for answers to the meaning of life and to those who need a closer relationship with God.
All Protestant churches ultimately trace their heritage back to the historic teachings of the Reformation. At Calvary, we align ourselves with the teachings of the Lutheran Reformation, due to the clarity with which these help us understand God's Word. Specifically, we are affiliated with the Church of the Lutheran Brethren of America, headquartered in Fergus Falls, Minnesota.
We attract both un-churched people as well as people from various church backgrounds because, while we affirm our Lutheran heritage, we choose to emphasize our common love for Christ and passion for sharing Him with all.
Connecting with God and our Neighbors
Our mission in Christ at Calvary Community Church is to equip our members and friends to love and honor our Lord and extend that love and honor to our neighborhoods and throughout the world through worship, outreach, fellowship and ministering God's Word. Through these actions we seek to reach people for Christ, incorporate them into the life and unity of the Church, disciple them to grow in spiritual maturity, and enable them to share their faith.
CONNECTING WITH GOD
God connects with us through His Son, Jesus Christ. Jesus died on the cross so we could be forgiven and connected with God in a new friendship

We receive God's connection through faith in Jesus as the only one who can save us and connect us with God. God stays connected to us through His Holy Spirit that he gives to every person who believes in Jesus as his or her Savior.

We stay connected with God by believing, loving, and obeying him.
CONNECTING WITH OUR NEIGHBORS
We connect with our neighbors by introducing them to Jesus.

We connect with our neighbors by helping meet their needs: physical, emotional, and spiritual.

We connect with our Calvary neighbors by spending time with each other, having fun, encouraging, helping, studying the Bible, and praying together.

We connect with our Calvary neighbors by worshiping together.